Climate Change Theatre Action – five short plays
After a very long break due to the Covid-19 pandemic, we are excited to announce the University Players will return to the stage of the Audimax for a one-night event under the headline "when do we want it? now!" to address the even larger challenge facing humanity: climate change.

Several months ago, we linked up with the Canadian initiative "Climate Change Theatre Action" to bring short plays addressing this crisis to audiences around the world. We and our collaborators across the globe aim to spread awareness about humanity's most daunting problem – but also to offer hope, encouragement, and scrutiny. We hope you walk away with visions of the many possible futures we may face based on the decisions we make today.
In addition to five short plays put on by the University Players, we have also invited scientists and climate experts to speak briefly on the topic, offering a factual context for our performances. It will take place on November 26 at 7:30 pm.
The evening will be free of charge, but we do ask for donations. These funds will go to support Ember, a nonprofit think tank in Brussels that uses data analysis to help build evidence-based climate policy. It advocates for carbon capture and storage in the EU, pushes for strong carbon pricing, and works to accelerate the coal phase-out in Europe to ensure all plants are closed before 2030.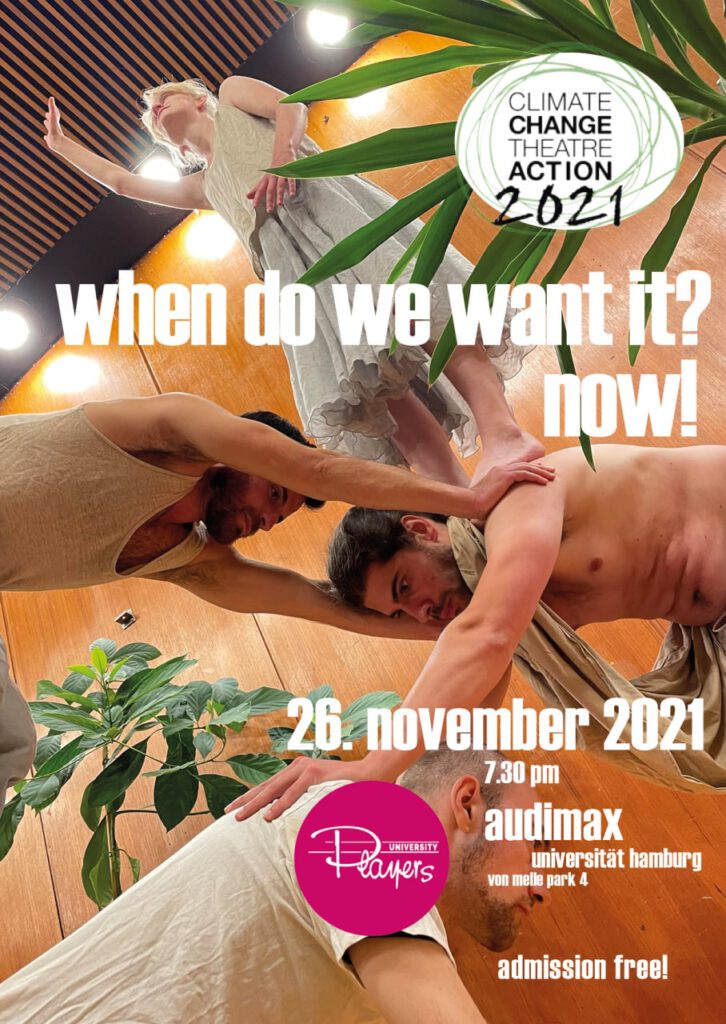 Winter semester 2021 / 2022
We are currently looking into a possible production for the winter semester 2021. As soon as a decision has been made, dates for open auditions as well as crew meetings will be published here.