current production
The University Players have been performing in the university's audimax for more than 40 years, focusing on english literature. We perform two english theatre plays a year, one per semester. Performances so far include classical productions such as plays by Shakespeare as well as modern pieces. Our cast and crew are made up of people of all ages and all occupations – students and non-students alike. Plays are performed on the stage of the Audimax at the heart of the University of Hamburg. Apart from out semester productions, we have an improvisation group that meets regularly and travel with specially rehearsed plays to festivals in all of Europe.
We are currently rehearsing "a murder at the inn" by jenny day and are expecting shows to be in june 2022. While the cast is complete, we are always looking for new people interested in joining the crew!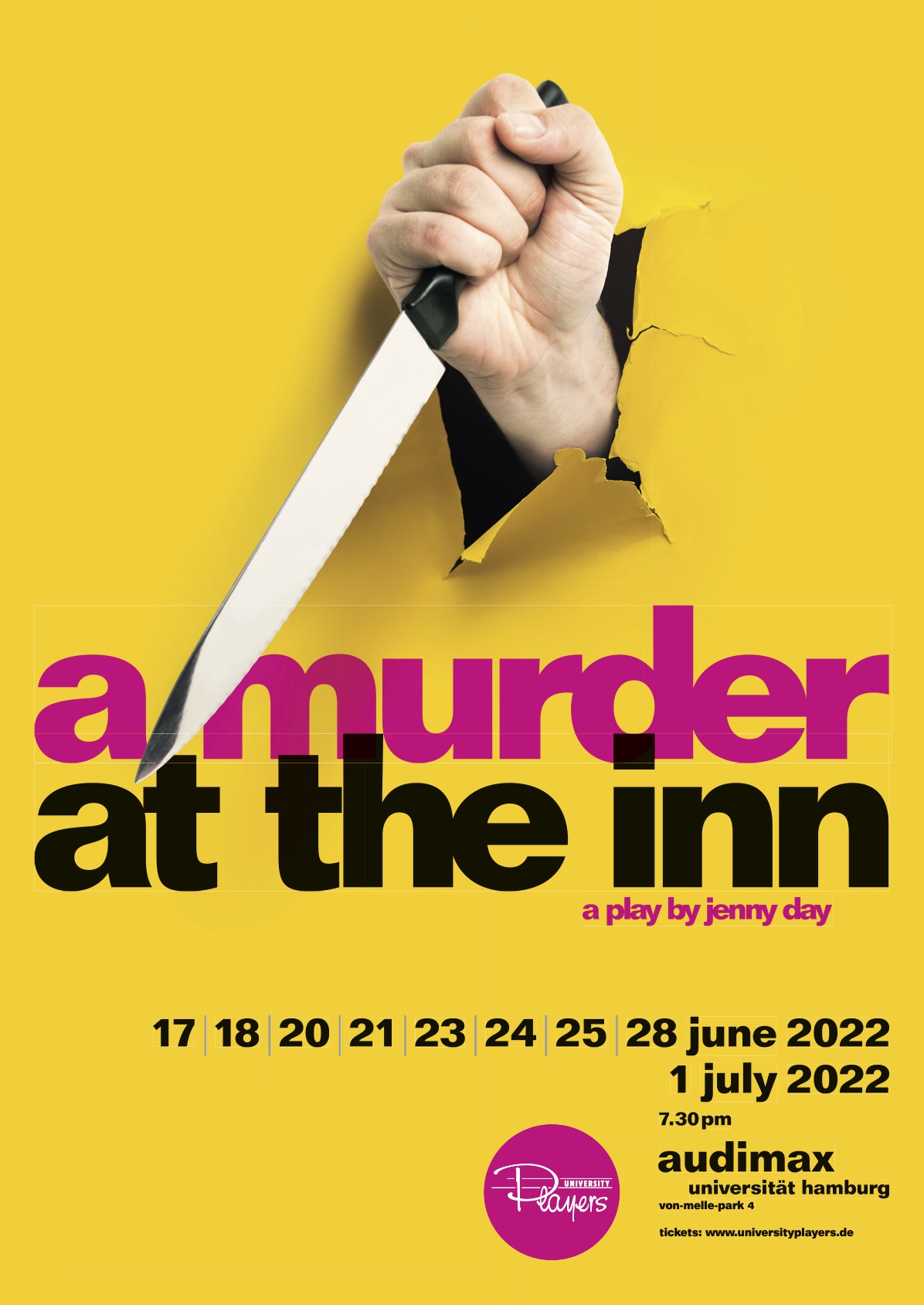 join our crew
You want to know more about our crew teams? Possible departments you can join are costume & make-up, stage building, production, public relations & marketing, the tech department, photo & video, props and stage management, assistant Directing, program (UP News) and music. We are also always looking for people who can help with prompting at the shows, sell drinks and snacks and staff out box office.
past productions
Take a stroll down memory lane and check out our past productions. You'll find our program, the UP News, as well as trailers and even some full length recordings of the shows. As the website is still in progress, not all past productions are online yet – more content will follow soon. Enjoy!