upcoming production
as you want it – the improvised movie night
In their home cinema, Tony has all the films that have ever been made – in fact, they have every film you could possibly ever imagine. Every night will have a new film be made up right in front of the audience's eyes, based on their suggestions. They script written at the same time the lines are said, music composed at the same time it is being played, lights programmed at the same time they are being employed.
Guiding us through the film is Tony, remote control in hand, skipping forwards or backwards, introducing flashbacks, songs or slow motions, and providing insightful commentary on the actor's and director's choices we see before us.
Find out more about show dates, tickets and possibilities to join now!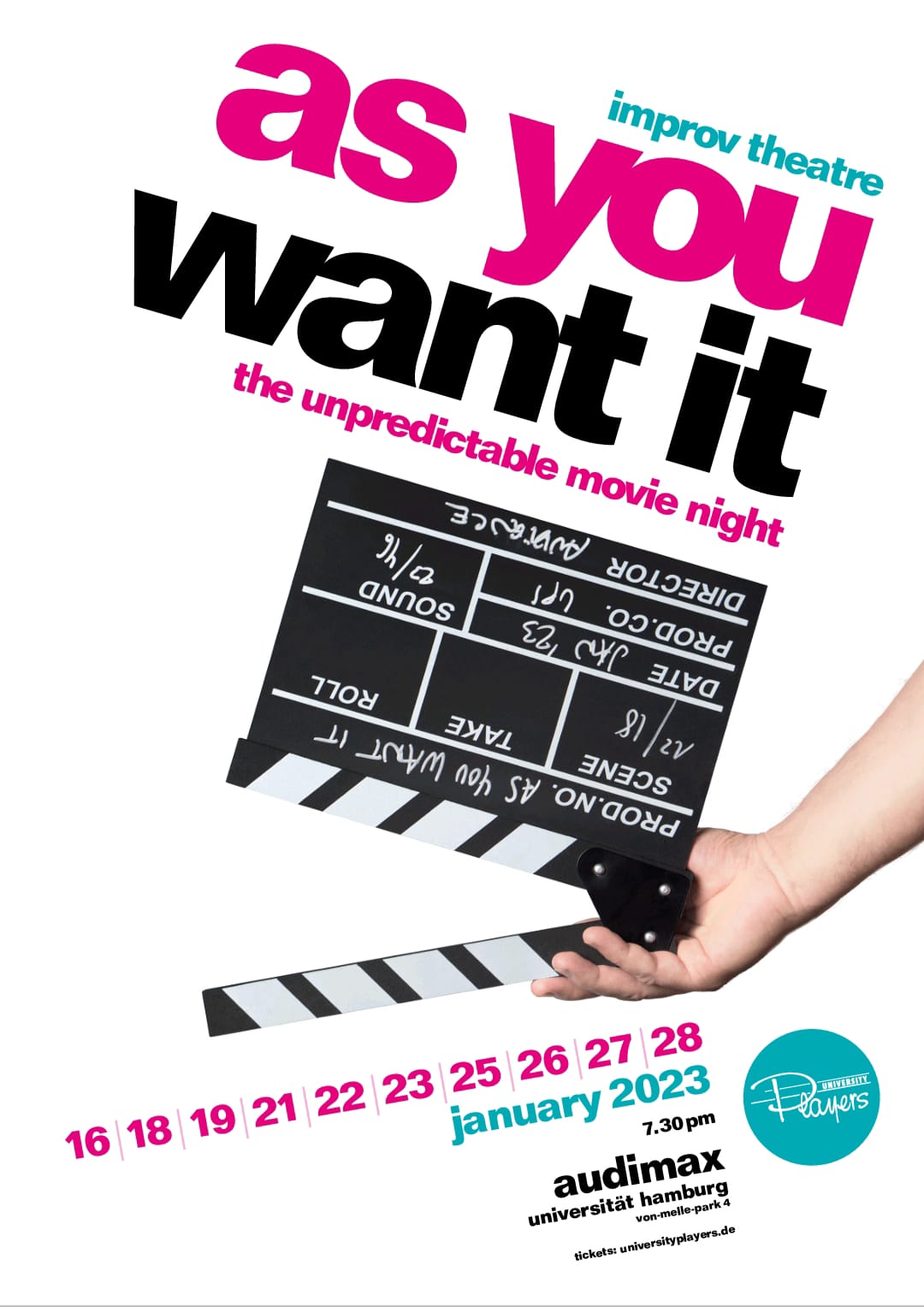 join our crew
You want to know more about our crew teams? Possible departments you can join are costume & make-up, stage building, production, public relations & marketing, the tech department, photo & video, props and stage management, assistant Directing, program (UP News) and music. We are also always looking for people who can help with prompting at the shows, sell drinks and snacks and staff out box office.
past productions
Take a stroll down memory lane and check out our past productions. You'll find our program, the UP News, as well as trailers and even some full length recordings of the shows. As the website is still in progress, not all past productions are online yet – more content will follow soon. Enjoy!